Western Saddle Pads
---
Western Horse Saddle Pads
---
Santa Fe Navajo Pad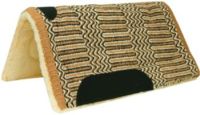 Protects your horse and saddle and offers outstanding comfort, with heavy-duty materials and a three-layered design. 32"L x 32"W
The Whopper Saddle Pad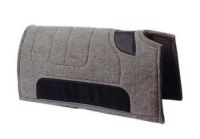 This quality pressed fiber felt does an excellent job of dispersing most of the pinpoint pressure that a saddle can apply. The special cut-back area on this pad is designed so that your horse's shoulders have freedom of movement.
Herculon Top Square Saddle Pad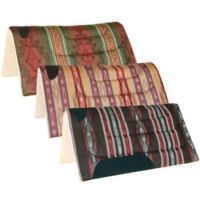 This saddle pad takes shock absorption to a new level. A generous 1" of felt creates the center of this saddle pad, ensuring superior comfort for both horse and rider. The top layer is Herculon while a fleece lining forms the bottom layer with suede wear leathers.
Recent Posts

Post Categories

Archives