Tips
---
TIPS FOR THE NOVICE HORSEMAN
Tips on Horse Training, Raising a Horse and much much more will be posted on this page. So watch out for them. They could be invaluable resource for beginning horseman or seasoned veterans.
---
HOLDING YOUR LEAD ROPE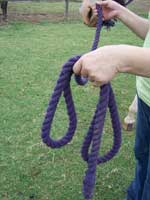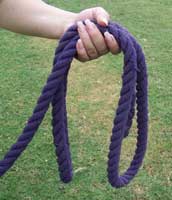 To avoid injury to your hand & arm, this is the proper way to hold your lead rope.  Lay the rope back & forth in your hand.  If your horse unexpectedly spooks, the rope will just pull right out of your hand.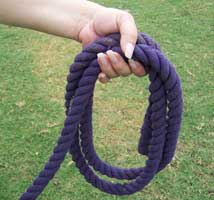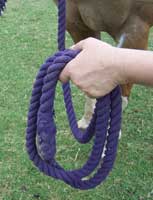 This is the incorrect way to hold your lead rope.  Never coil the rope in your hand.  If you have a problem, the rope could coil around your finger, hand or arm.  This has the potential to cause a bad injury.
Recent Posts

Post Categories

Archives